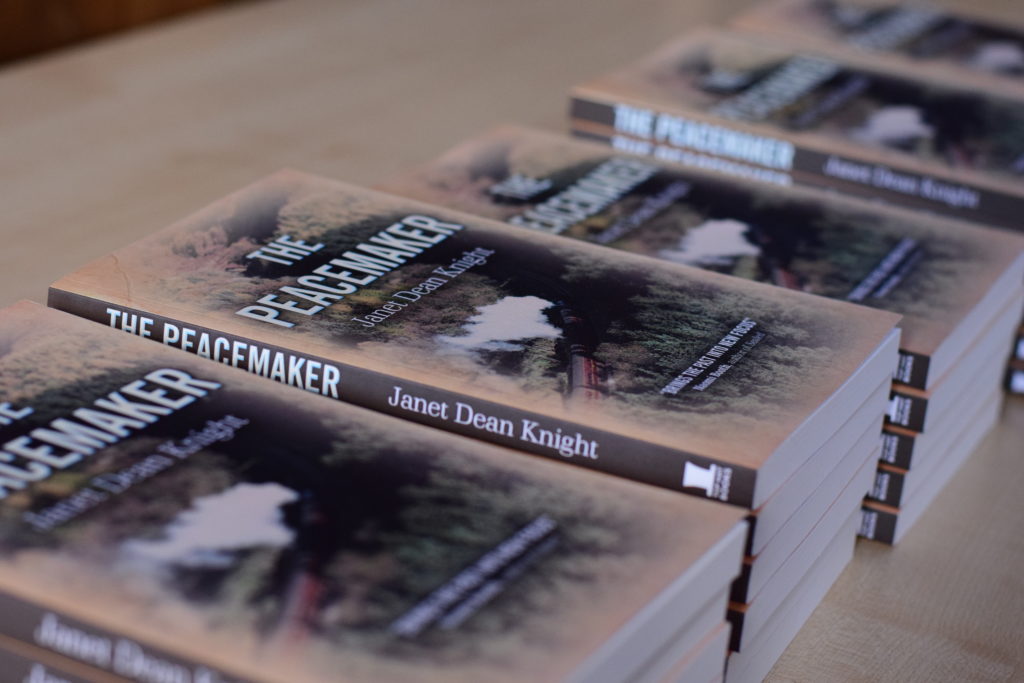 March is Women in History Month, and today, the 8th of March, is International Women's Day.
In my novel The Peacemaker, I explore the experiences of two women whose lives take a similar course between the First and Second World Wars. The Peacemaker is historical fiction reflecting contemporary themes, and when I was writing the book, my daughter was volunteering at a rape and sexual abuse service in Liverpool. At the time, the media was full of stories of women being raped and then victimised for being drunk or provocatively dressed. I used this theme to mirror the experiences of Peggy and Violet Lowther, a mother and daughter used by men they barely knew, when they were at their most vulnerable. I drew on my own experiences as a young woman, taught well by my mother to keep myself safe from unwanted sexual pressure on a night out in town. I passed all I knew on to my daughter.
As mothers we hand on our experiences to our daughters, but why does nothing ever change for women? In the Guardian this week, a report on the falling rate of prosecutions for rape was depressing. Hitting a five year low, the rate of prosecutions last year fell to 37% from 62% five years previously. The Home Office is sufficiently concerned to conduct a review, and there are suggestions that part of the problem is the anticipation and fear of false accusation. The consequences for young men falsely accused of rape are of serious concern, but the continuing impact on many more women left unheard and abandoned by the justice system is dire. We must get this balance right.
In The Peacemaker I try to tell a human story about how women are affected by the consequences of rape. I do not paint all men badly, in fact, I show how men can provide the social and economic support that women certainly needed in the past, and may still need today. But what women need most of all from all men is respect as human beings. International Women's Day and Women in History Month are intended as celebrations of women's achievements, but they also highlight the continuing need for women and men to demand a fairer society where we support and care for one another rather than perpetrate abuse.
The Peacemaker is published on the 29th March by Top Hat Books and is available to pre-order now.