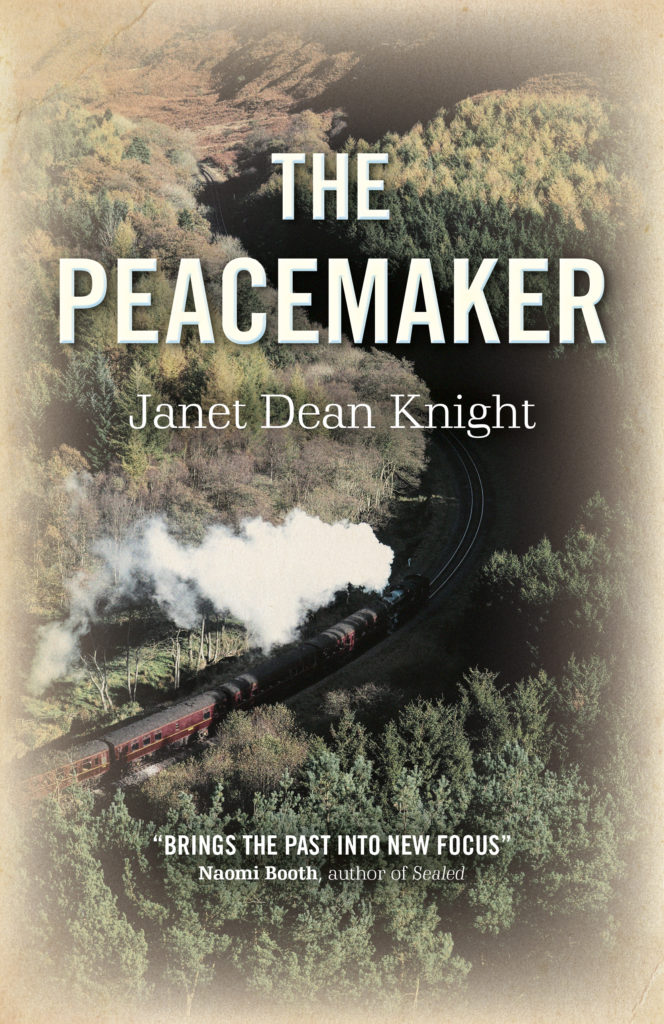 The Peacemaker
As the war to end all wars is about to be followed by another, a young woman finds her life taking the same tragic course as her mother's.
One night in the summer of 1938 Violet Lowther's mother Peggy is dying, her father Ellis is drunk in the pub, and Violet's life is being ruined behind a dance hall in Barnsfield by a young miner who doesn't look like Clark Gable after all. By September, the British Prime Minister is flying to Munich to try to make peace with Hitler, and in the same week, Violet travels to the remote moorland of Thorndale to visit relatives, escaping her own war with her father. But when Violet learns the truth about Ellis' love for Peggy, will she finally be able to make her peace with him? The Peacemaker is a story of buried family secrets and the search for understanding from one generation to the next, and between men and women. Set at a pivotal moment in history it exposes how, in hiding our darkest experiences, the same human tragedies occur over and over again.
The Peacemaker is available now from booksellers including Amazon and Waterstones.
Praise for The Peacemaker
Janet Dean Knight writes with care and exquisite precision about the details of working-class lives. Her writing is full of the lyricism and beauty, as well as the deep griefs, of everyday life. The Peacemaker brings the past into new focus, and makes the seemingly ordinary glitter in extraordinary ways. Naomi Booth, Author of Sealed
The Peacemaker is a deftly handled historical novel with a modern twist. It has a superb sense of time and place, excellent characterisation and sparkling dialogue. The parallel story of what happened to her mother makes the plight, and eventual triumph over adversity of the main character, Violet, all the more moving. Carole Bromley, Author of The Stonegate Devil

Goodreads reviews for The Peacemaker
Find out more about The Peacemaker from Top Hat Books