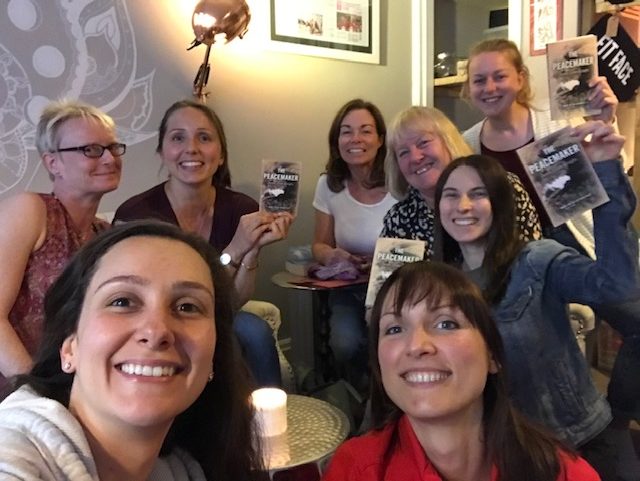 Happy New Year! My resolution for 2020 is to connect more with readers and this is my first of what I hope will be monthly communications this year. For me, 2019 was a momentous year, having my first book published at the age of 63 was a great personal achievement – it really is never too late.
I've had a fantastic time meeting readers and other writers at literary festivals, conferences and events in 2019 and have particularly enjoyed talking to small reading groups. I think it is my favourite thing to do, so if you would like me to talk to your group about any aspect of my book or the writing process, please do ask. This photograph is of my daughter's yoga group's book club!
In 2020 I'm already looking forward to being at York Literature Festival again, this time in a collaborative presentation called Family History: Fact or Fiction with my fellow writers Jane Austin and Yvie Holder. We will be at Explore York Library at 2pm on Monday 23rd March. Tickets are £3-£5 from Explore York.
The Peacemaker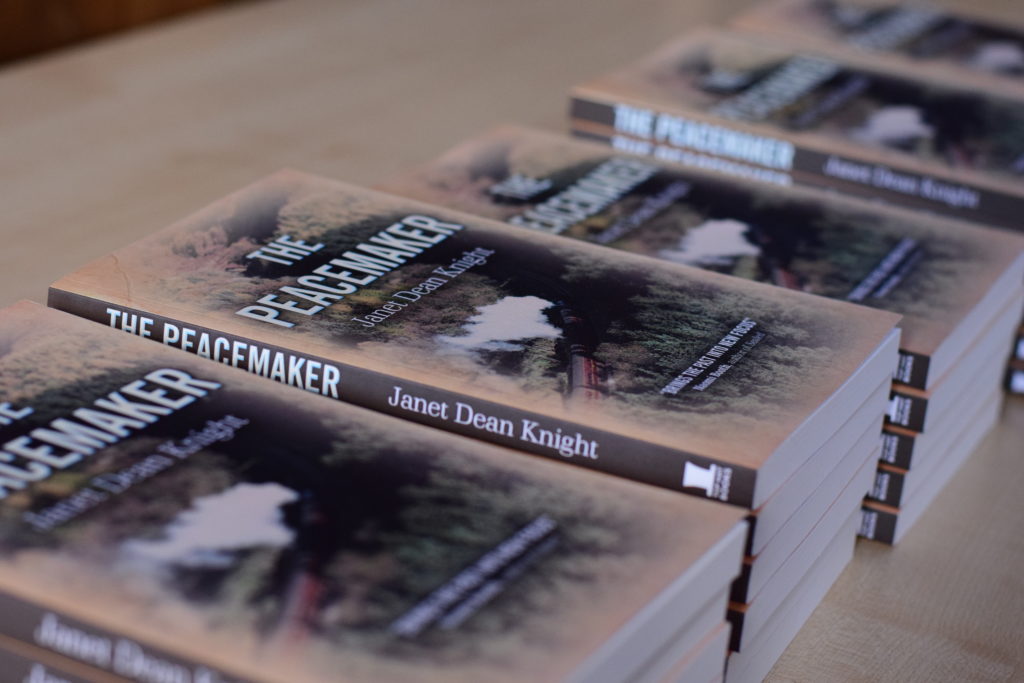 Set in 1938 The Peacemaker tells the moving story of young woman's struggle to make peace with her father on the eve of the Second World War. If you haven't read it yet, here's a short extract to whet your appetite…
Violet would like to go back to Thorndale, her memories of it were vague. She remembered it lush and green in summer and white with thick snow in winter. But always with the sun shining in an intensely blue sky. She remembered the row of cottages on each side of the lane which wound up towards the mine. All the men worked there, her father among them. She remembered a tiny house filled with children who came to see her mother. Peggy read from the Mother Goose, while the children dipped sticks of rhubarb into little bowls of sugar set between them. Violet remembered her sitting with her own children in the back field, showing them how to pierce daisy stalks with a fingernail and thread a chain. She remembered how Peggy let them stay up on a cloudless night to look at the stars and showed them how to look for bears in the sky. She was a mother who always heard the birds singing. But Violet also remembered the rain on the window, the howl of the wind down the chimney when the fire would blow out, and her mother weeping when her little brother died. She remembered a dark cupboard where she would hide with Daisy and Frank, waiting for Pop to stop ranting.
The Peacemaker is published by John Hunt Publishing. If you don't have a copy, you can order it from any major or independent bookshop or direct from Amazon or other online retailer. If you have read my book, and you liked it, please leave a review on Amazon or on Goodreads, it really does help.
Does She Love Us?
I am also delighted to say that the start of 2020 marks the completion of the final draft of my second novel Does She Love Us? in which a young woman's buried childhood memories are triggered by the death of her mother. This character-driven novel has the quality of memoir and draws on my own experience as a child living in a mining village in South Yorkshire in the early 1960s. As the world goes through dramatic changes, Does She Love Us? focuses on the drama of everyday lives. It explores the nature of love and the experience of women through the distinctive voices of a quiet but perceptive child and her romantic, emotional mother. Please stay in touch via FB, Twitter or Instagram or my website for updates.
Awakening The Writer Within Retreats and Workshops
If you are interested in writing, or need some practice, do think of coming on one of our Awakening The Writer Within retreats or workshops. Details are on the events page of the website. In the meantime, here's a writing tip to help your creative thoughts flow.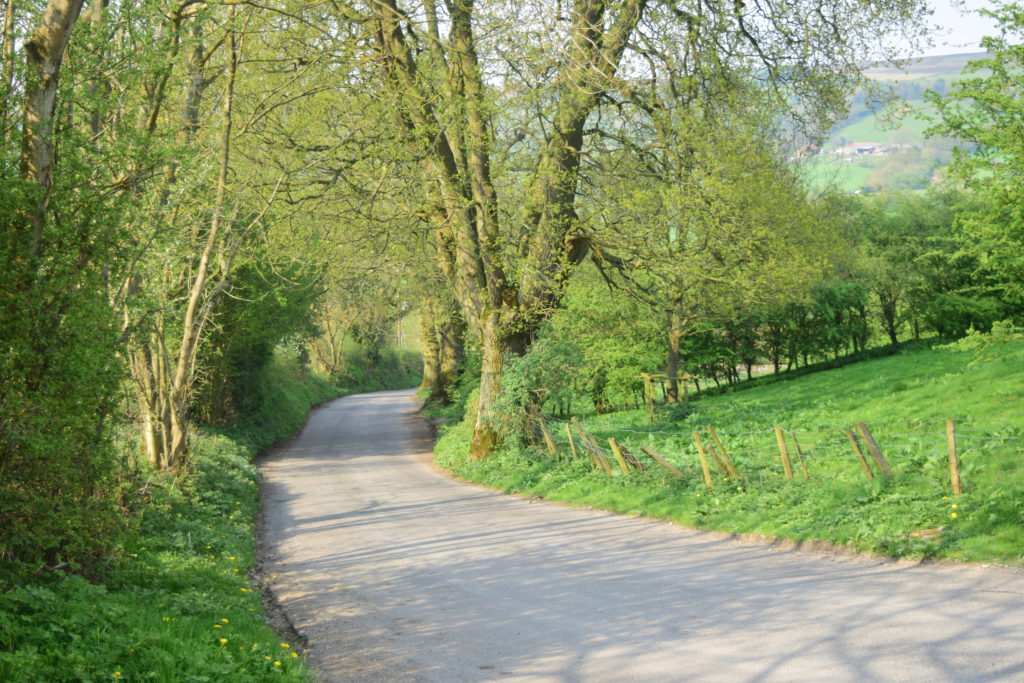 You Wear It Well – A Writing Exercise
In The Peacemaker, Violet is a young woman obsessed by clothes. I love writing about what people are wearing as I think it's a great way to convey character. Use your own clothes to think about how they convey aspects of your own character and use your observations to write a poem or short piece of prose.
Make some notes about significant pieces of clothing:
Try to think about the first piece of clothing you remember wearing – were you playing outside with your friends, had you been taken to buy a new outfit for a holiday or party, were your pyjamas your first clothing memory?
What were your teenage faux pas when it came to clothing – flares or drainpipes? Punk or Pinstripes? Baggy jumpers or crop tops? Whatever your era, which piece of clothing represents the biggest fashion mistake that you loved anyway?
What's in your wardrobe now? If your pipes burst this winter, what is the first piece of clothing you would rescue, and which would you happily see rot? Why?
Now look at your notes and let them tell a story. You might find a compelling story in one particular memory, or a thread that winds through your life. If you'd like to share any of your writing, do send it to me, and if you're happy to see it published online do let me know, it would be a pleasure to feature your writing.
Please let me know if you've enjoyed reading this blog. I hope to be back with another in February.
All the best for a brilliant 2020!
Janet